TD COWEN/AFS
FREIGHT INDEX
You've long used data for forecasting, budgeting and other strategic initiatives. But the volume of data in logistics is skyrocketing. In fact, one of the great modern business challenges is knowing what data matters and what to dismiss.

As a service to our clients, AFS collaborates with TD Cowen, a leading full-service investment bank, to bring you current and highly relevant data and insights on a quarterly basis that matter to your business.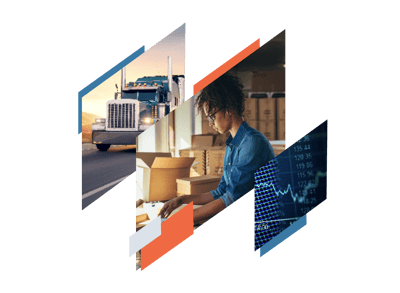 Freight Index key takeaways
Truckload rates are projected to rise quarter-over-quarter, for the first time since Q1:2022, thanks in part to GDP growth.

Prolonged Teamsters-UPS negotiations threaten disruption of a strike and shroud the parcel market in uncertainty, but there are signs of confidence in a timely resolution

Potential bankruptcy of the nation's third-largest LTL carrier could present an extraordinary opportunity for carriers to push up rates inconsistent with a soft market.
Download the Full Q3:2023 TD Cowen/AFS Freight Index
What is the freight index?
The TD Cowen/AFS Freight Index offers a unique and comprehensive view of both past market performance and the forecasted outlook for the immediate future quarter, for full truckload shipping, less-than-truckload shipping and parcel shipping, both express and ground.
Massive client historical data and current macro and microeconomic factors are carefully evaluated and selected, with their impact built into our predictive models.